Speedo Angels are so ready for the 2021 MotoGP season to start! With the Grand Prix of Qatar just around the corner, let's take a look at the famous Losail International Circuit…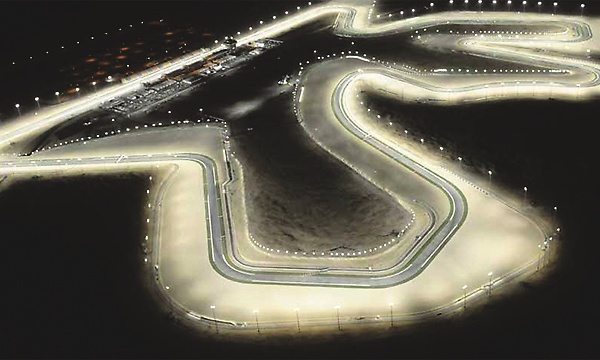 Losail International Circuit is located north of Doha, Qatar and is one of the best race tracks in the Middle East. The track was first opened in 2004 and took just under a year to build, at a cost of an eye watering 42 million pounds!
Surrounded by artificial grass to prevent sand getting on the track, the track measures 5.380 km in length, with a main straight of just over a kilometre. The track has 6 left corners and 10 right corners,and is 12 metres wide. Jorge Lorenzeo holdsthe track record of a fantastically fast 1'54.927.
In 2007, the circuit added permanent outdoor lighting for night races which allowed MotoGP to run its first ever floodlit race in 2008. The lighting used during a single MotoGP race at Losail is the same amount of lighting required to illuminate 70 football stadiums!
The season opener of MotoGP will be shown in the UK at 6pm on Sunday 28th March. Head to the MotoGP website to check out the full race schedule.