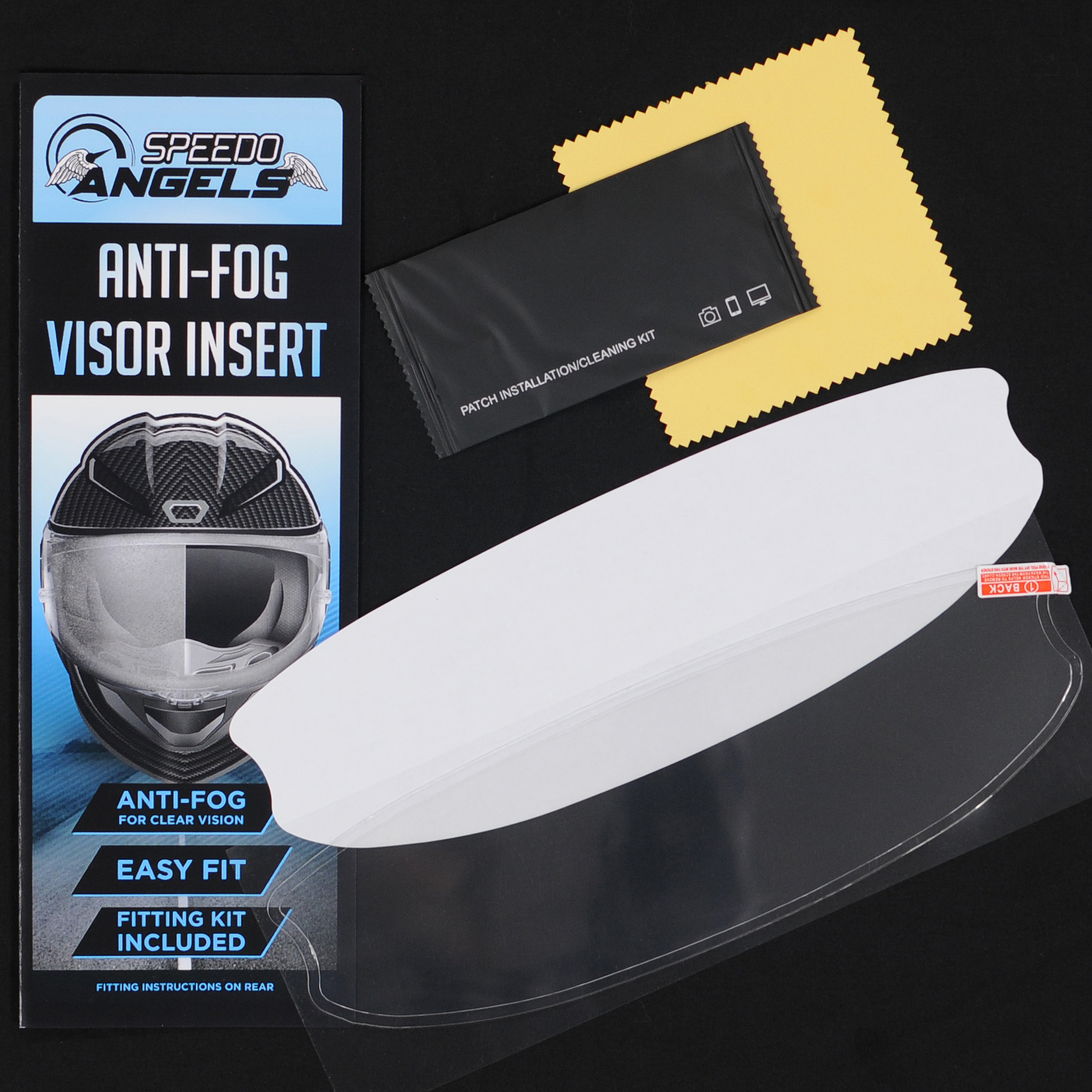 We are thrilled to launch our new Anti-Fog Visor Inserts, an exciting addition to the product range.
Here at Speedo Angels we are currently celebrating five years in business, and have grown from selling just a small range of Ducati screen protectors, to stocking over 120 different styles of motorcycle dashboard protector and fulfilling 4,000 orders a month to motorcycle owners and suppliers all over the world. Last month saw the Anti-Fog Visor Inserts added to our ever-increasing collection.
The new visor inserts protect helmet visors from fogging and misting, and are made from high quality, ultra-transparent polycarbonate. They are treated with a special anti-fog coating which offers year-round protection, plus, the visor inserts fit universally and are simple to apply using a mild adhesive.
"Crystal clear all the way on my 300-mile round trip." Mr Lombardi from Surrey
"The product worked incredibly well, I commuted 62 miles on motorways twice a day for a week, in the cold and rain and each time the visor held up perfectly; no moisture managed to work its way between my visor and the fog resistant insert." Jay from Hook Norton.
The kit is priced at £13.99 and contains one visor insert, a paper fitting template, fitting, kit, suede cleaning cloth and instructions.
Find out more here.