For this week's Bike Highlight we look at the big K1600 GTL from BMW.  A luxury high-performance touring motorcycle, it's been lovingly dubbed the "super tourer". Available in three different colour options (Style Elegance, Black Storm Metallic, Mineral White Metallic), prices start from a cool £17k.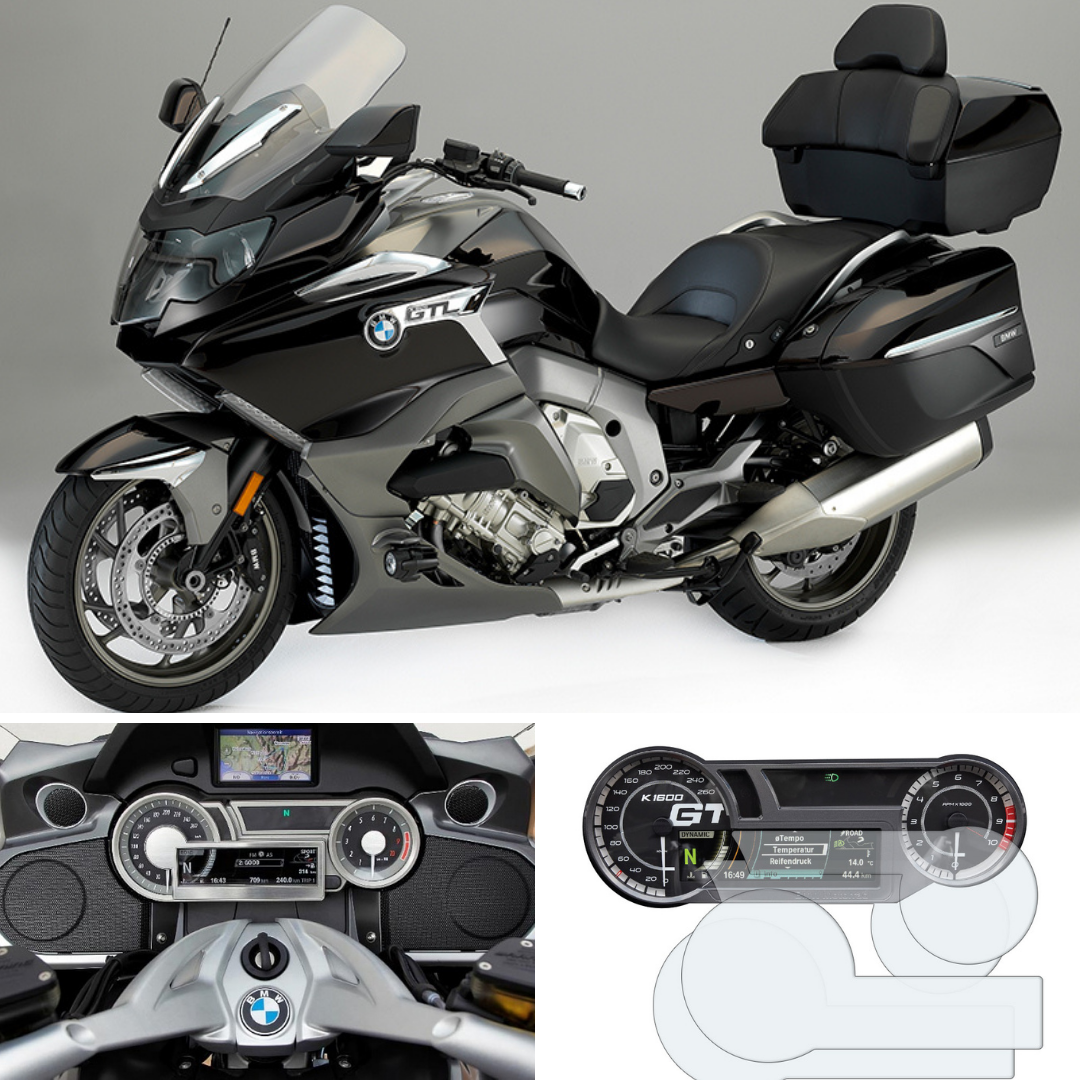 Read on for the full specs…
Water cooled, four-stroke in-line six-cylinder engine
Top speed – 148mph
Weight – 321 kg
117 litres of storage space
Gear Shift Assist Pro system lets the rider shift gears without the use of clutch
Adjustable Windscreen, keyless ride, and central locking
Xenon lighting
Heated Seat & Grips come as standard
Cruise Control
Audio System and BMW Motorrad Multimedia Controller
MCN called the K1600 GTL "incredible" and we agree. The bike is built for max comfort and the high-tech spec justifies the high-end price tag.
Look after your K1600 GTL with our paint protection film and screen protector kits. We want to keep your bike looking its best while you sit back and enjoy the ride!