To celebrate 100 years since Moto Guzzi was established, the brand launched their special 'Centenario' livery earlier this year. Available on the V85TT and V7 models, the celebratory livery is stunning! For this week's Bike Highlight, we look at the V7 Stone Cenetenario…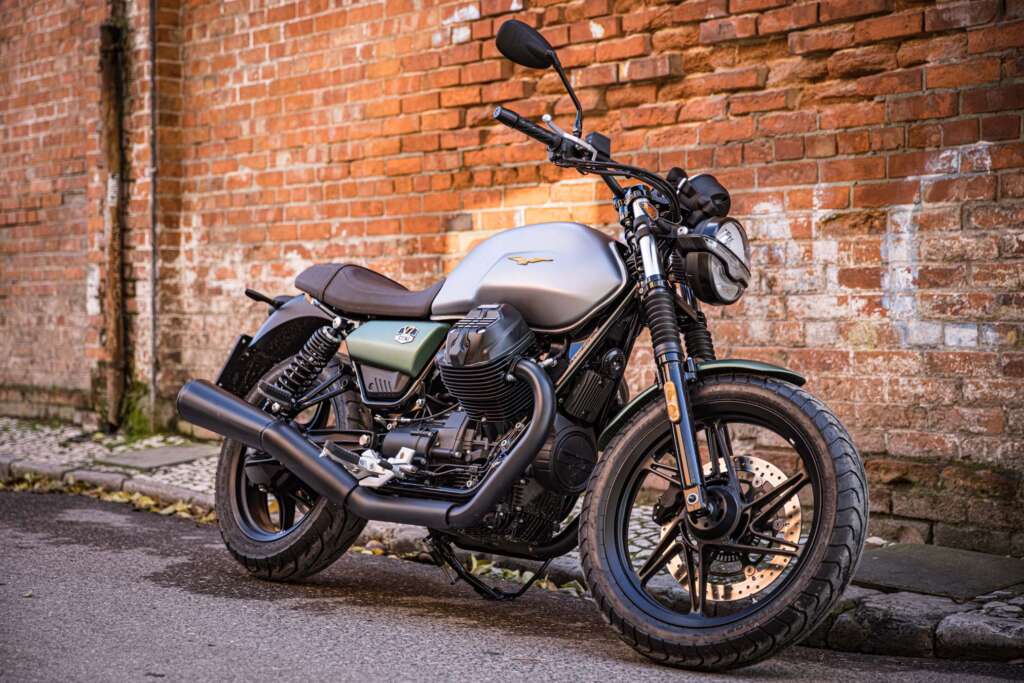 A middle weight, retro bike, the V7 Stone Centenario features an exclusive colour scheme inspired by Moto Guzzi's V8 from 1955. The fuel tank is satin-finished silver metal, the fairings are retro green, and for a further nod to the brand's heritage, the brown leather seat is inspired by the 350 Bialbero; one of the most victorious bikes in history.
The attention to detail on the V7 Stone is second to none; the daytime running headlight is in the shape of an eagle, the LCD display features an eagle, and the front mudguard has Moto Guzzi's anniversary logo on.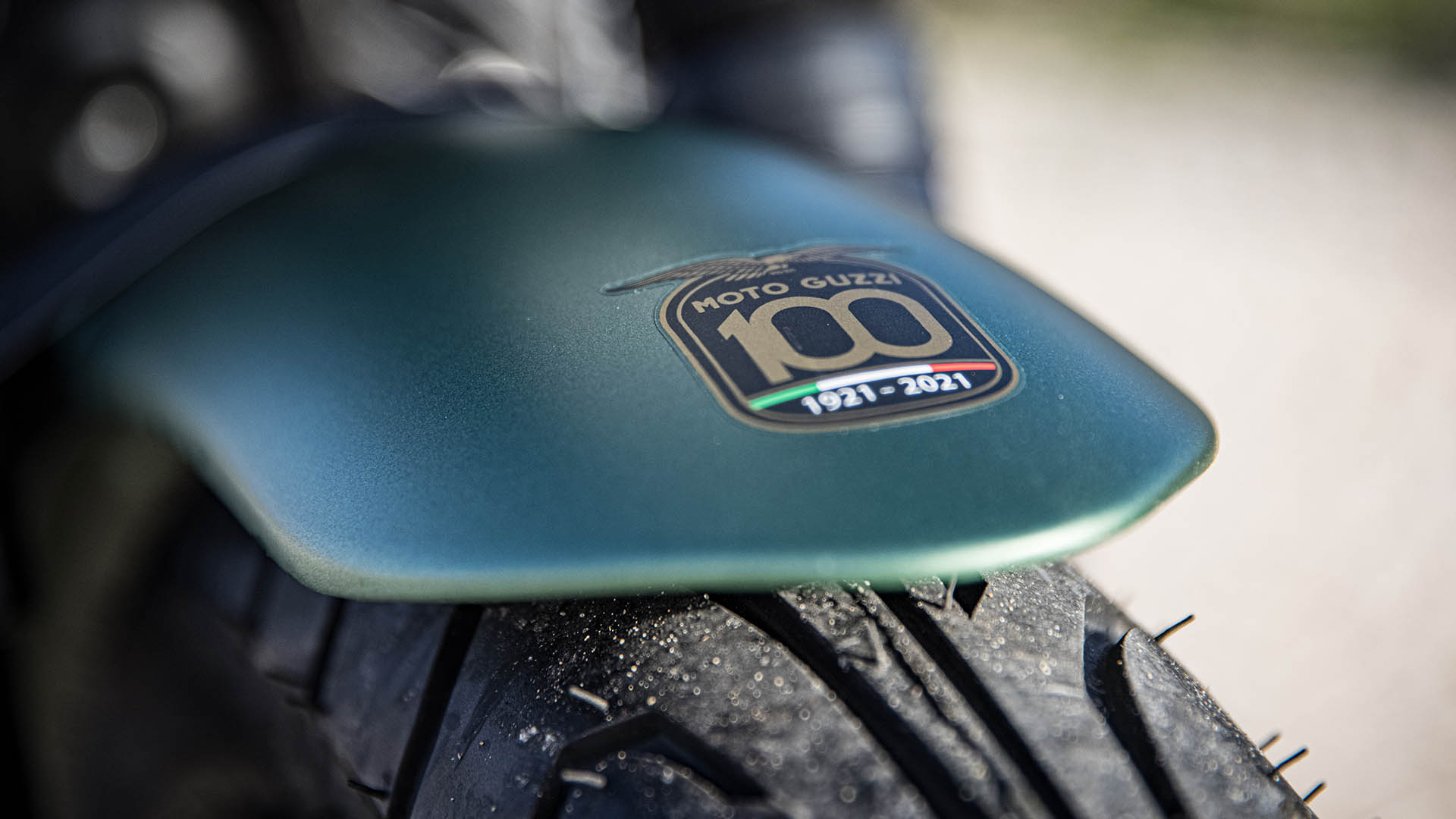 The 2021 V7 Stone received an engine upgrade and the 850cc, Euro 5 compliant engine is the most powerful and efficient engine ever installed on this bike. The new engine has made an increase in HP of 25% at maximum output in comparison to the previous models.
The 2021 model also features new, full LED lights and as previously mentioned, the headlight includes a DRL in the shape of the Moto Guzzi Eagle. The LCD display has a retro look in keeping with the bike's aesthetics. Additionally, for the first time since 2007, this model will be known as V7, dropping the previously used Roman numerals from its name.
We think the V7 Stone Centenario is a great way to celebrate Moto Guzzi's history while the engine upgrades keep the bike modern.
The special 'Centenario' celebratory livery will only be produced for 2021 and prices start from £8,200.