You only need to have taken a CBT course to ride 125cc bikes if you're a provisional licence holder, and they're both affordable to buy and economical to run. There's an incredible choice of 125s to choose from, with something available for all styles, budgets and riders. Today we're looking at Suzuki's GSX-S125, which they say is the "lightweight king of the streets…"
But is it the perfect motorbike for new riders?!
Based on Suzuki's sporty GSX-R125, the GSX-S125 is its naked counterpart with the same single cylinder, four-stroke engine. The GSX-S125 however, with its light and compact chassis design feels like an entirely different bike. Low weight is key for street bikes and new riders, and the GSX-S125's dry weight of 133kg delivers a bike with responsive handling as well as added confidence on the street. The low seat height of 765mm makes it easy to put both feet flat on the ground when stopped, and the light, compact bodywork makes it much easier to manoeuvre through traffic jams. Techwise, the bike features a shutter-key lock system, Suzuki Easy Start System, and full LCD instrument panel.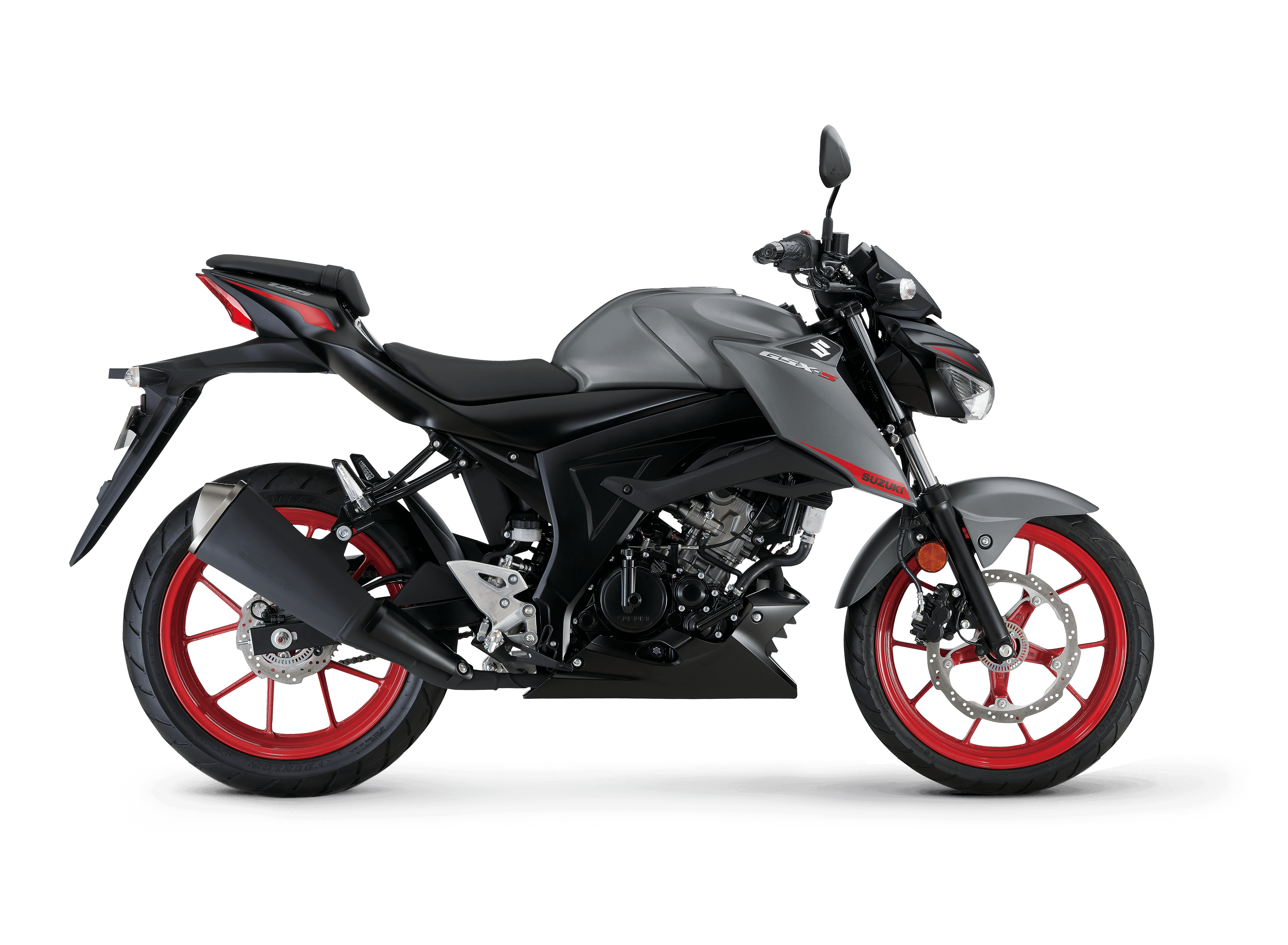 Single cylinder, four-stroke engine
fuel capacity 11.0 litres
Top speed 66mph
Low seat height – 765mm
Telescopic front suspension
133kg weight
Anti-lock Brake System (ABS)
Lightweight, aluminium wheels
Shutter-key lock system
Suzuki Easy Start System
LED headlights
LCD screen
Let's look at the dash in more detail…
From 2020 onwards, Suzuki changed the background colour of the LCD panel from white to black, resulting in a reverse-lit LCD screen with much brighter image. The screen includes a segmented-bar tachometer across the top plus a digital speedometer, gear position indicator, digital clock, digital odometer with dual trip meters, an average fuel consumption meter, fuel gauge, and an oil change timing indicator. We rate the simple aesthetic of the GSX-S125's dash and it's super easy to keep looking like new – simply install one of our screen protectors! Available here.
With a low price of £4199, and one of the best power-to-weight ratio and acceleration in the 125cc street sport class, we think Suzuki's GSX-S125 is a perfect bike choice for new riders.